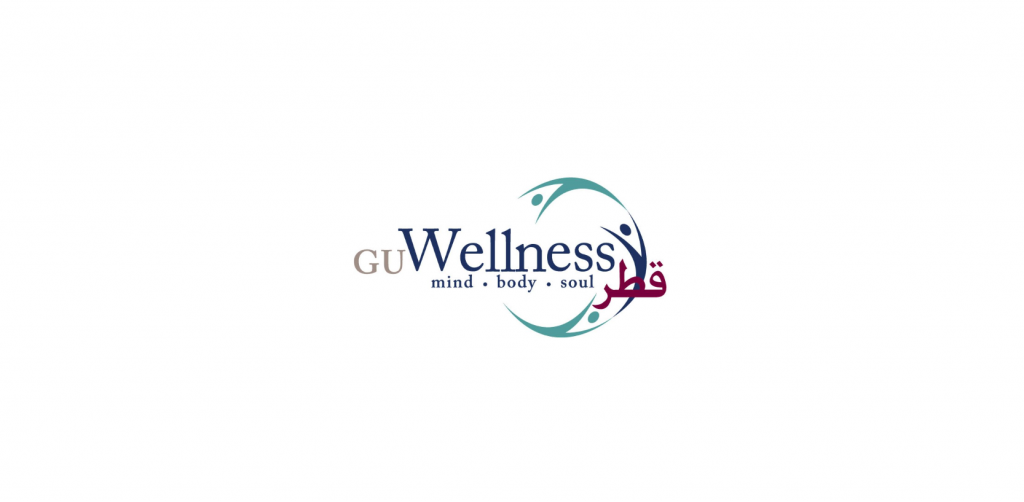 Employee Wellness
As part of the Human Resources Department, we are committed to enhancing the health and well-being of the GU-Q faculty, staff and their families, by providing a wide range of wellness resources and programs. We aim to enrich the lives of our community by developing a sustainable wellness culture.
Programs and Events
GU-Q Wellness offers a variety of programs to support, guide and educate our community to live a healthy lifestyle. Programs such as physical activity, healthy eating, 'Know Your Numbers', Mindfulness Stress Management, Meditation, Lunch and Learns and challenges are designed to improve the overall health and well-being of faculty, staff and their families.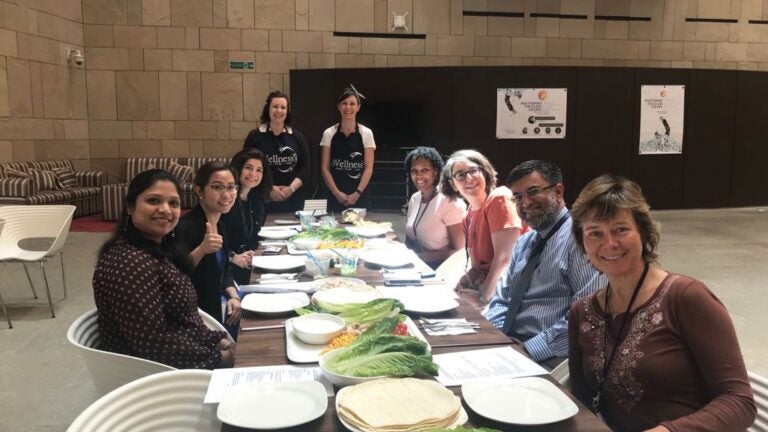 Healthy Eating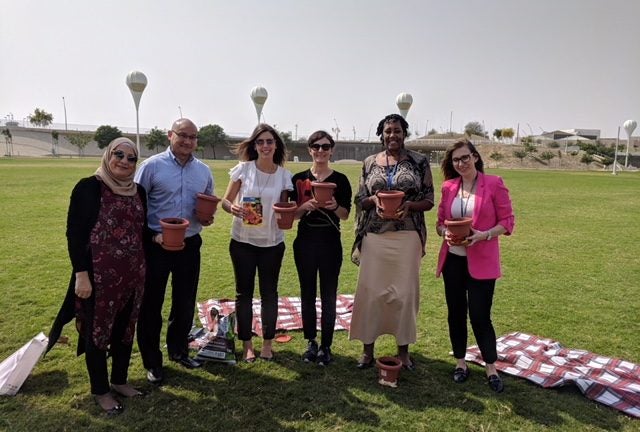 Outdoor Activities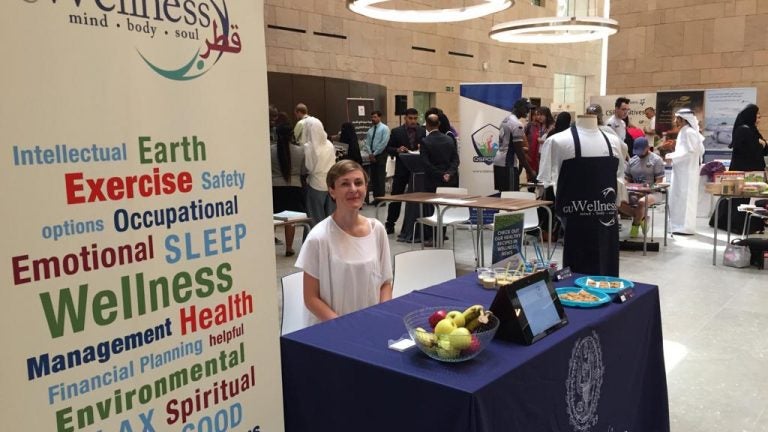 Lunch and Learn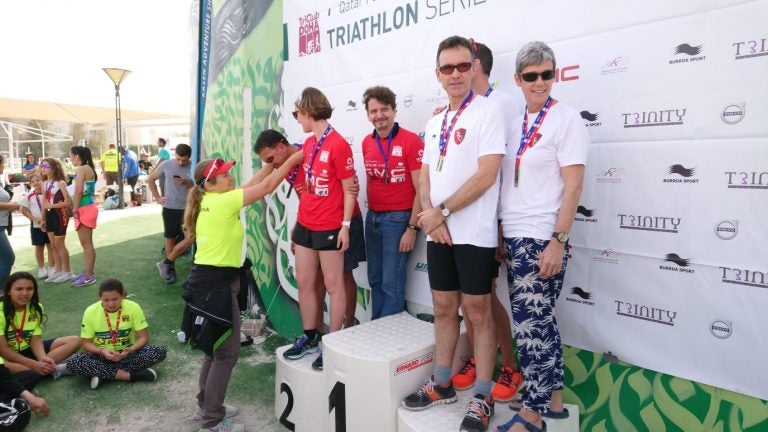 Sports Competitions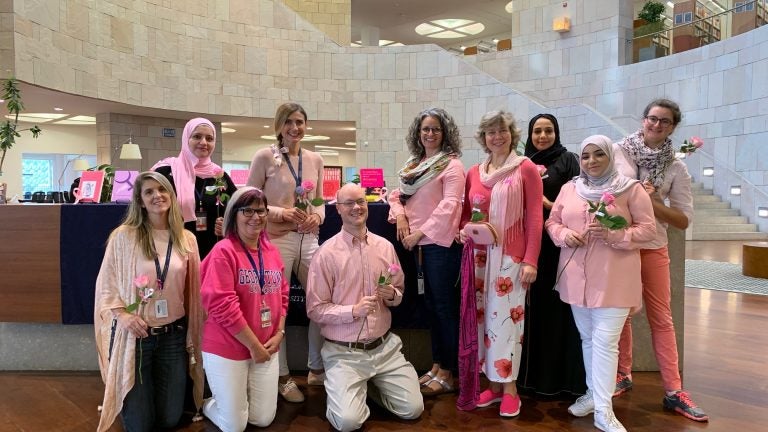 Awareness Events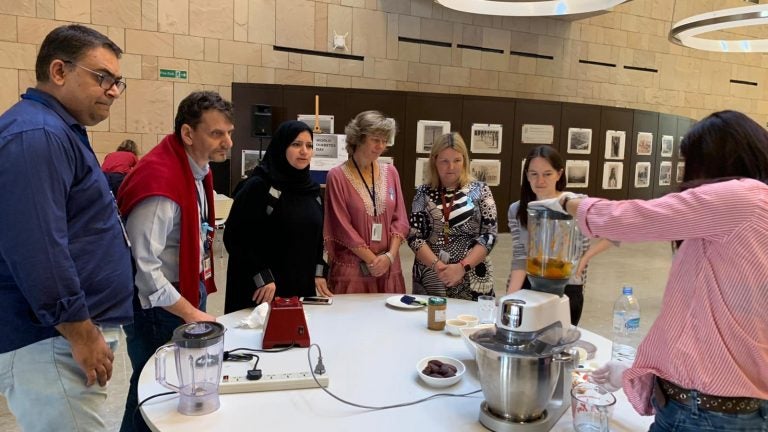 Nutrition Education
Health and Wellness Facilities at GU-Q
The Georgetown Building gym provides a safe, convenient, and healthy campus environment for GU-Q faculty, staff and students by providing physical fitness facilities and wellness support.
Access to the gym is open to students, faculty and staff. Students have access throughout the day, and also enjoy access to HBKU's Student Center and Recreation Center facilities.
The GU-Q gym is equipped with professional quality exercise equipment from Hammer Strength, Life Fitness, and other top companies.
Users are requested to clean and re-rack equipment after use.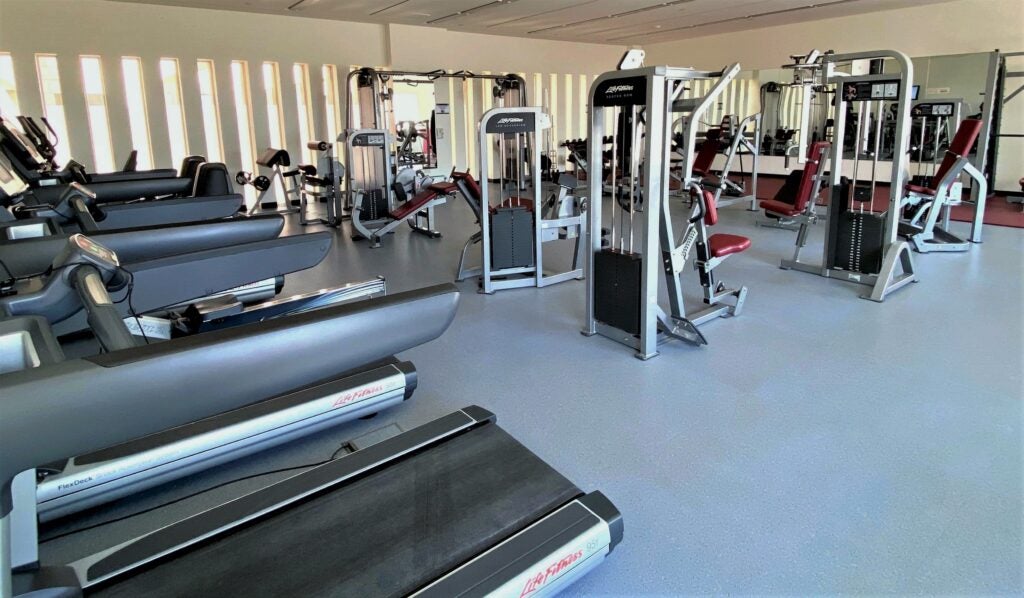 Fitness Classes
A variety of fitness classes are offered during the semester including yoga, boot camp, spinning and karate. These classes are free of charge for faculty, staff and their families. Please complete the Gym Waiver before attending your first class.
Serenity Room
This tranquil room allows for faculty and staff to book online for 30 minutes to take some time to relax and reflect. It is equipped to facilitate reflective activities such as yoga, meditation, coloring, and more. Open during the library's working hours, keys are available at the library's Service Desk on the ground floor.
Out of courtesy to others, cancel any bookings you cannot attend, do not eat in the room, place your shoes on the mat by the door, and avoid using the room when sick.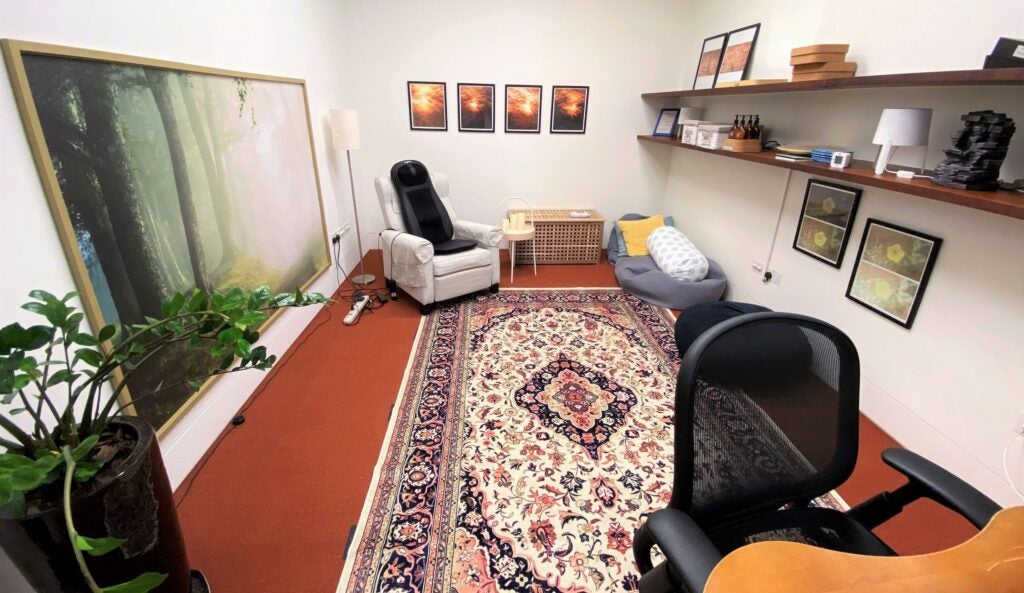 Health and Wellness Services
Ergonomics
Ergonomics is the applied science of equipment design for the workplace, intended to maximize productivity by minimizing physical effort, operator fatigue and discomfort. It is advisable to take frequent breaks away from your workstation to stretch and relax your eyes, as shown in these easy to follow Office Exercises: Stop, Get Up and Move.
GU-Q Wellness provides ergonomic assessments for all employees. If you would like to schedule a 20-minute assessment, contact the Assistant Director for Rewards and Wellness in HR. Adjustments that cannot be provided internally will require approval from the IDEAA Office on main campus.
GU-Q Wellness Newsletters
Every other week GU-Q Wellness issues a digital newsletter with important updates regarding health, wellness and employee benefits. The newsletter will include upcoming wellness events, changes to insurance or benefits, the fitness class schedule, healthy recipes, and more.
Click on the links below to view archived GU-Q Wellness Newsletters.
Health Advocate Wellness Portal
Faculty and staff at GU-Q have access to the Health Advocate wellness portal. Once registered, employees can utilize the following features:
Personal Health Profile to measure health risks
Self-guided wellness workshops and programs
Health trackers compatible with a wide range of fitness devices and apps
Wellness Challenges and annual campaigns
Monthly newsletters with healthy tips
A secure web messaging system to communicate with a personal Wellness Coach
Navigating HA Portal (Only for employees)
Health Advocate FAQs (Only for employees)
Recreational Facilities and Activities Offered by Qatar Foundation (QF)
GU-Q employees and their families have access to four recreational facilities equipped with swimming pools, gyms, bowling alleys, indoor recreational courts and more. Three out of the four centers (QF Rec Center, Awsaj, Student Center) are located in Education City.  All offer a wide range of fitness classes and sport activities for adults and children, free of charge or at discounted rates. 
To enter any of the centers, employees must present their GU-Q ID and complete a registration form. Spouses should use their GU-Q Spouse ID (this can be obtained from the GU-Q Facilities team).  For more information, visit maktabi++ or call the center.
Sports and Activities in Qatar
In Doha, there are sports clubs and a wide range of indoor and outdoor activities such as running, cycling, sailing, kayaking, scuba diving, rugby, and football. Relevant events and activities will be shared in the GU-Q Wellness News. Most clubs have a website and Facebook page. Additional information can be found at:
Healthcare Map
Check this map to find the main healthcare facilities in Qatar: Hospitals, Clinics and Medical Centres, Pharmacies and Dental Centres.