COVID-19 Health Information
What is COVID-19?
COVID-19 is a disease caused by SARS-CoV-2 virus that belongs to a larger group of coronaviruses.
Signs and Symptoms of COVID-19
Confirmed cases of COVID-19 have exhibited a range of mild to severe symptoms. The most common signs and symptoms, which may appear 2-14 days after exposure, are:
Fever – temperature above 100ºF or 37.8ºC
Tiredness (fatigue)
Chills
Muscle pain
Cough
Loss of taste or smell
Difficulty breathing
Headache
Sore throat
Some people have no symptoms and are asymptomatic. They can also be infectious.
If you are feeling unwell or develop any of the COVID-19 symptoms, be sure to do the following:
How to Protect Yourself and Others
Prevention
Visit the Ministry of Public Health website for information about the COVID-19 vaccine. Effective COVID-19 vaccines have been developed and deployed. Recent evidence suggests that the vaccine efficacy wears off over time, and Qatar has updated the vaccine efficacy from one year to nine months, and is now offering booster shots for those who have had the second dose of the vaccine more than 6 months ago. Evidence also suggests that the vaccines are not effective in keeping you from transmitting infection to others. Therefore the most effective way to prevent infection is to get vaccinated and avoid being exposed to the virus
Get vaccinated, including receiving a booster when you are eligible.
Wear a high quality face mask.
Practice physical distancing.
Wash your hands regularly.
Assure good ventilation indoors.
Isolate from others if you have symptoms.

COVID-19 Booster
The COVID-19 booster dose is offered free of charge to all eligible residents (6 months after the second dose of Pfizer or Moderna vaccine) in all public health centers. To book your appointment, call the vaccination hotline#4027 7077 or visit your assigned public health center. Booster doses are also available at the QF Clinic. To schedule an appointment, you can email them at qfphcc@qf.org.qa or call them at #4454-1244 or #4454-1240.
We strongly encourage all members of the GU-Q community to protect themselves and each other by getting vaccinated and getting their booster shots on schedule.
Usage of Protective Equipment
Face Masks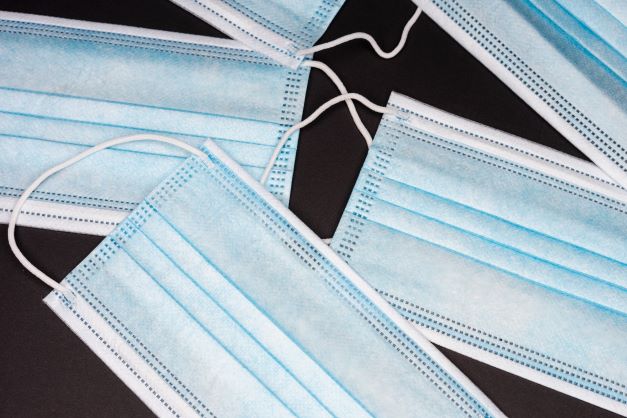 Wearing a face covering in public is one of the ways of limiting the spread of coronavirus by people who have the virus. As of Thursday, September 1, 2022, masks are no longer required inside the GU-Q building. However, they are recommended for vulnerable groups (e.g. individuals with chronic conditions, pregnant women), when interacting with people who exhibit symptoms or in crowded or poorly ventilated areas.
Disposable Gloves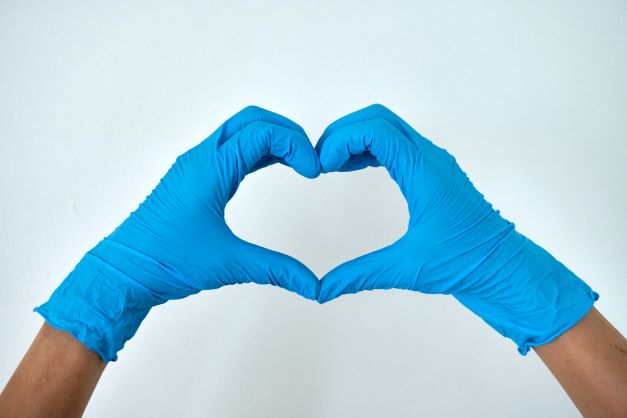 Gloves are not mandatory, but recommended in certain situations, including:
Providing direct care for a person suspected of having COVID-19;
Performing housekeeping activities, such as general cleaning and disinfecting.
Wearing gloves will not fully protect against COVID-19. Make sure to clean your hands regularly with soap and water or alcohol-based hand sanitizer for at least 20 seconds, as it offers more protection than wearing gloves. Remember that you can still pick up the infection while wearing gloves if you touch an infected surface and then touch your eyes, mouth or nose.
High Risk Groups
Some people are more likely to have severe disease if they get infected. Risk factors include:
Age (55 and above)
Obesity
Diabetes
Hypertension (high blood pressure)
Heart, liver or kidney disease
Weakened immune system (e.g. caused by certain medications or pregnancy).
Vulnerable individuals are advised by MoPH to follow extra precautionary measures, as they are more susceptible to infections.
If you require special accommodation for work due to being in a high risk group please contact GU-Q Human Resources.
Mental Wellness and Wellbeing
Wellness note: Taking care of your mental health is as important as looking after your physical health. For support, students can access SWCC resources, or call (+974) 4457-8330 or email SWCC, faculty and staff can contact Cigna EAP. The MoPH has also set up COVID-19 National Mental Health Helpline Numbers.
It is normal to feel sad, stressed, confused, scared or angry during a crisis. Check the resources below that will help you to cope with stress. We encourage all to participate in virtual wellness events organized for the entire EC community.
Other Resources
National Mental Health Program
COVID-19 National Mental Health Helpline Numbers
The following phone numbers are available from 8am to 8pm.
What to Do in Case of Exposure to the Virus
If you think you have been exposed to the virus, you must take certain steps to monitor your health and restrict contact with other people to prevent further spread. The most common way of contracting the virus is through the contact with someone who has COVID-19 while they are infectious. The contact might mean:
Physical contact
Close contact: A close contact is defined as one who was within 2 meters for greater than 15 mins cumulatively over a 24-hour period, whom you interacted with as early as 2 days before exhibiting symptoms or testing positive.
Proximate contact: more than 2 meters, but in the same room for an extended period of time.
Prevention and Treatment of COVID-19
(click to enlarge)
COVID-19 Frequently Asked Questions
Contacts